ENVOPAP ENVOCOPY A4/80 ECO PAPER (GREEN WRAP)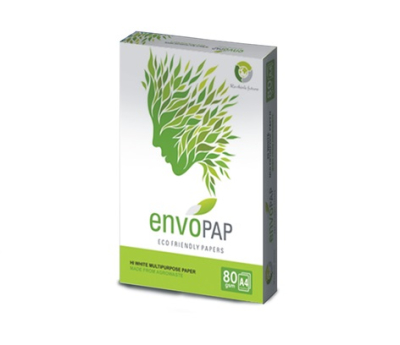 EnvoPAP ENVOCOPY gives agricultural waste a second life. Leaves and stems left over from the harvest and extraction of sugarcane are made into the material for our high-quality grade white copier paper. Production of envoPAP uses 80% less wood fibre than paper produced from virgin fibres - a truly sustainable paper.
There are no downloads for this product.
Add to Basket
Please login to see prices
Stock Code
ENP8A4